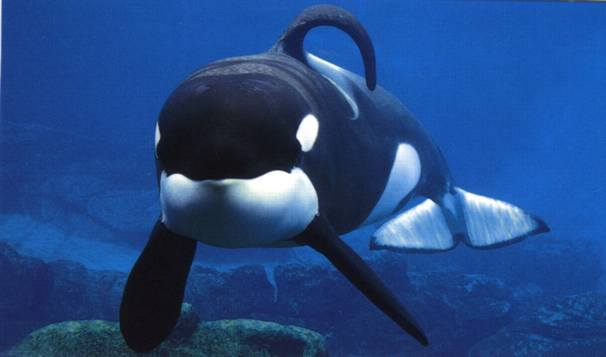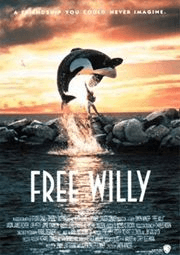 Keiko, whose name means "lucky one" in the Japanese language but is given only to females, was captured near Reyðarfjörður, Iceland in 1979 and sold to the Icelandic aquarium in Hafnarfjörður. Three years later he was sold to Marineland in Ontario where he first started performing for the public and developed skin lesions indicative of poor health. He was then sold to Reino Aventura (now named Six Flags Mexico), an amusement park in Mexico City, in 1985. He was the star of the movie Free Willy in 1993.
The publicity from his role in Free Willy led to an effort by Warner Brothers Studio to find him a better home. Donations from the studio and Craig McCawled to the establishment of the Free Willy-Keiko Foundation in February 1995. With donations from the foundation and millions of school children, the Oregon Coast Aquarium in Newport, Oregon was given over $7 million to construct facilities to return him to health with the hope of returning him to the wild. UPS provided ground transportation to the nearbyNewport Municipal Airport in a specialized container. Before he left the amusement park, he performed for the public for the last time. Weighing 3500 kg (7720 pounds), he was transported by air in a C-130 Hercules donated by UPS. During the process of transferring him to the plane, trouble occurred but he remained unharmed.
On September 9, 1998. Keiko is lifted from his tank and transported by a US Airforce C-17 transport jet from Newport directly to Klettsvik Bay in Vestmannaeyjar, Iceland.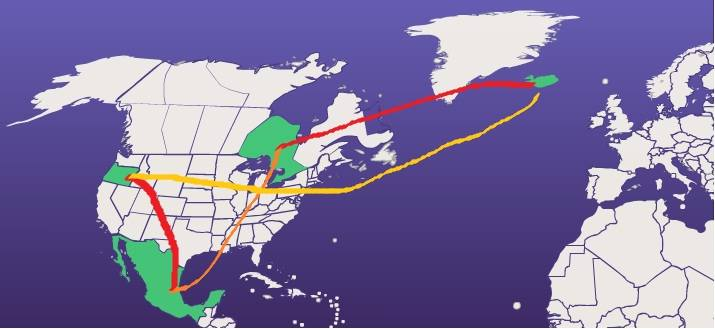 2001 Keiko begins initiating contact with wild orcas in the vicinity and spends several days away from his human companions. The primary challenge ahead is for Keiko to begin maintaining himself on wild fish and regularly associating with wild orcas.
December 12, 2003 -- The Free Willy Keiko Foundation and The Humane Society of the United States (HSUS) reported today that Keiko, the orca whale, died today in the Taknes fjord, Norway, in the company of staff members who have been caring for him there.
For more info